Dr. Jean-Michel Cohen
Dr. Jean-Michel Cohen is a well-regarded nutrition expert in his native France, where he frequently appears on television and his books become instant best-sellers. He had his own battle with obesity and yo-yo dieting as a youth. He devoted his life to nutrition, knowing that there had to be a better solution to losing weight.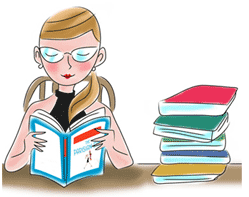 He received his M.D and Ph.D in nutrition from the Paris Diderot University and was awarded the French National Order of Merit in 2002 for his contributions in implementing a nutritional label system in France.
Dr. Cohen set up his nutrition practice in a suburb near Paris. "At my clinic, I could only see ten patients a day. I had patients who would even drive for hours, just for a consult. I figured there had to be a better way for me to reach out to those who needed guidance to lose weight. I wanted to reach as many people as possible." Through his online weight loss coaching program, first launched in France in 2007, Dr. Cohen has already been able to reach as many as 500,000 people all around the world.
So why did Dr. Cohen create The Parisian Diet? He answers, "As a Frenchman, it is in my nature to love food, and I wanted to reconcile this with my experience and studies as a nutritionist. With The Parisian Diet, I promise to help you change your attitude towards food into one that is pleasurable and yet healthy and sustainable."
Your Stories
Anne-Marie

"The meal plans work, and the results are incredible."*

Corinne

"I reached my goal with ease. I was pleasantly surprised."*

Gislaine

"I met my exercise buddy through the forums. The community really helps!"*
*The testimonials presented are individual experiences that are neither advertisements nor guarantees. As with any diet program, monitored meal plans and regular exercise are required to lose weight for the long term. Always seek the advice of your physician before starting a weight loss program, an exercise program or when changing your eating habits.
It's more than a diet,
it's a way of living!
"For a weight loss plan to work, it must not feel like a diet. To turn it into a real lifestyle, it must be enjoyable, sustainable, and flexible."