What Is The Parisian Diet?
The Parisian Diet program is based on healthy French eating habits. The truth about the French paradox that is often unsaid is that the French do practice restraint and recovery whenever they indulge.
The Parisian Diet shows you the all secrets of why the French stay slim. And they're all quite simple. The Parisian Diet is based on the long-standing culture and habits of Parisians who love good food and still want to look their best.
There are three phases of the Parisian Diet, and you have the freedom to move through each one, at your own pace: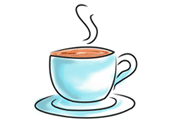 The
Café Phase
, an optional and quick kick-start that includes a lot of liquids: smoothies, purees, soups, and beverages such as water, tea, and black coffee. This phase lasts between 8 - 10 days.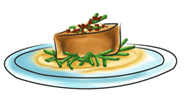 The
Bistro phase
will help you slim down while consuming nutrient, fiber, and protein-rich meals over 2-3 weeks.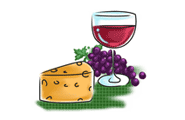 The
Gourmet Phase
is designed for enjoyment. This phase can be continued until you reach your desired weight or, to speed-up your weight loss, you can alternate with the other phases.
The Parisian Diet also includes a Recovery Plan in case you encounter cheat days or other dieting pitfalls. All the recipes in The Parisian Diet are healthy, delicious, and easy to follow, with a French twist that you can enjoy so you never feel like you're on a diet.
Your Stories
Anne-Marie

"The meal plans work, and the results are incredible."*

Corinne

"I reached my goal with ease. I was pleasantly surprised."*

Gislaine

"I met my exercise buddy through the forums. The community really helps!"*
*The testimonials presented are individual experiences that are neither advertisements nor guarantees. As with any diet program, monitored meal plans and regular exercise are required to lose weight for the long term. Always seek the advice of your physician before starting a weight loss program, an exercise program or when changing your eating habits.
It's more than a diet,
it's a way of living!
"For a weight loss plan to work, it must not feel like a diet. To turn it into a real lifestyle, it must be enjoyable, sustainable, and flexible."